Qualifyting times for '24
County Championships
Counties is held over 3 weekends in January and February at Hengrove 50m pool in Bristol and the qualifying window is from 1st Jan-21st Dec 2023. The age group you're in is based off your age on the 31st Dec 2024 - so if you turn 13 in September 2024 you'll be in the 13 age group.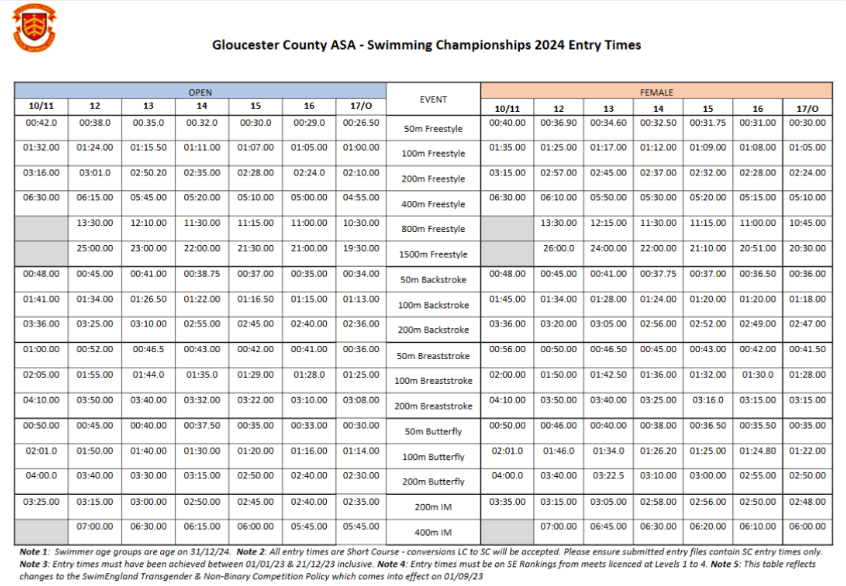 Regional Championships
Regionals is held in April and May, with 2 weekends for "Age Group" (born 2010 and after) sandwiched around the "Youth" weekend (born 2009 and before). The qualifying window for regionals is from 1st Oct 23 at L1,2 and 3 meets (so regional times can't be achieved at Club Champs).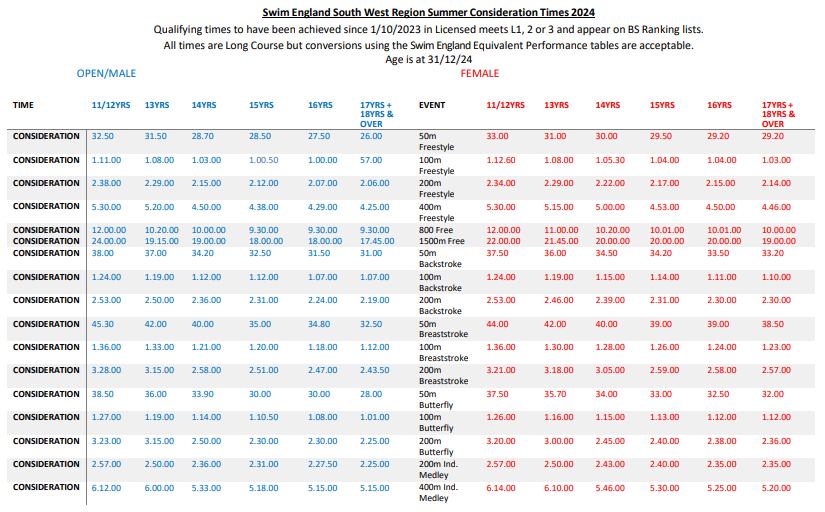 Check up on your times here: